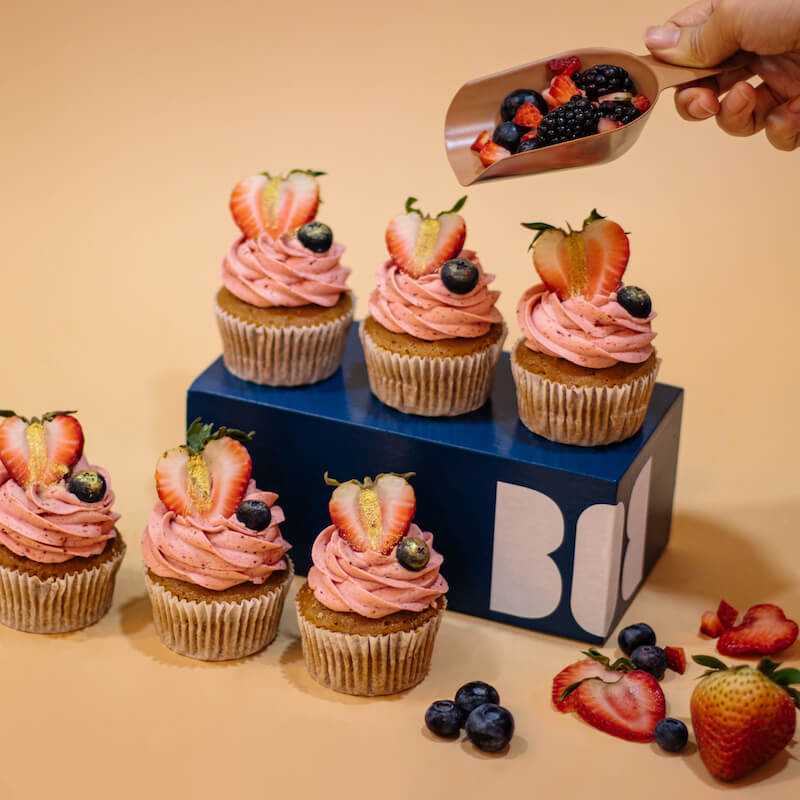 The holiday season is the time for indulging in your favourite sweets. But with so many delicious treats to choose from, it can be tough to decide what to order. If you're looking for a sweet treat that will satisfy your cravings, here are some tips for beating the delivery surge.
1. Find a Local Cake Shop
The first step to avoiding the delivery surge is to find a local cake shop that can fulfil your dessert needs. Local bakeries are typically not as busy as national chains, so you're more likely to get your order in a timely manner. Additionally, supporting local businesses is always a good idea!
The delivery surge is real, and it's driving up the cost of ordering desserts online. Not only that, with projected delivery times stretching into days or weeks, it can be a major drag when you're planning an event or just trying to get something sweet for yourself. So what can you do? The answer is simple: visit a local cake shop!
By cutting out the shipping time, you'll not only save money but also get fresh desserts faster than ever before. Plus, most bakeries around town have plenty of delicious options to choose from - whether you're looking for cake, cookies, muffins or anything else! It's like having a pastry shop at your fingertips, and with all these deductions in price and convenience, why bother with delivery delays at all? Visit a local cake shop today and beat the delivery surge!
2. Order in Advance
If you know you're going to want dessert, it's best to order in advance. This will help to ensure that the cake shop has your order ready when you need it and that you don't have to wait for the delivery driver to arrive.
If you're all set for a sweet tooth craving, don't wait until the last minute to order your favourite desserts! While it can be tempting to give in to your cravings and place an impulsive order, it's important to remember that delivery services are often inundated with orders due to surges in demand.
This means that if you've waited too late, there may not be any dessert available for same-day delivery or pick up. To avoid disappointment, make sure you order desserts in advance so you won't miss out when the rush comes. If you plan on ordering your favourite cupcakes tomorrow night, you should place the order today - this will guarantee that they will arrive fresh and delicious and won't add extra stress to your already hectic day.
Beat that delivery surge by planning ahead and ordering your desserts early! Not only will it save you heartache (and possibly money!), but you'll also get more time to savour all that sweet goodness when it finally gets delivered right to your door.
3. Avoid Popular Items
If you're looking to avoid the delivery surge, it's best to avoid ordering popular items. These items are often in high demand and can take longer to prepare. Instead, try ordering something that's not as popular or that you know the cake shop can make quickly.
4. Check the Delivery Schedule
Before placing your order, be sure to check the delivery schedule for the cake shop you've chosen. This will help you to know when they are typically busiest and will allow you to plan accordingly.
Everyone loves to treat themselves to a sweet dessert now and then, but with the increase of online delivery services, ordering desserts has become more difficult than ever. If you want your delicious treats quickly, you need to plan ahead and beat the delivery surge. One great way to do this is by checking out the delivery schedule of your chosen provider.
Knowing when they are less likely to be busy will let you order at times when other people aren't swarming the service and flooding it with orders. That way, you can have your sweets delivered without having to wait in a queue or worrying that your treats won't arrive on time.
Delivery surges often peak during prime dinner hours, so if you're ordering dessert for later in the evening, try sending off your order during quieter times like mid-morning or mid-afternoon
5. Place Your Order Early
If possible, try to place your order early in the day. This will help to ensure that the cake shop isn't too busy when your order is placed and that it can be filled in a timely manner.
When you order ahead of time, not only will your favourite item arrive ready-made, but it will also be fresh and still warm. This eliminates any stress that comes with worrying about how long it took to prepare the dessert after you've chosen it. And don't forget if your local shop doesn't deliver, many third-party delivery services offer desserts too! So save yourself from getting stuck waiting for brownies when ordering desserts and make sure to place your order early so you never miss out on a moment of sweet indulgence!
6. Be Flexible with Your Delivery Time
When placing your order, be sure to be flexible with your delivery time. This will allow the cake shop some leeway in terms of when they can deliver your dessert.
With the huge demand for food delivery due to the current surge, ordering dessert from your favourite restaurant can have its challenges. Timing your order around peak times can be difficult and frustrating. To beat the delivery rush, it pays to be flexible about when you have your treats delivered.
When you order dessert online or by phone, look for options that let you select a later time for delivery. Do not be afraid to use those flexible time ranges. The further out the better! That way, you can choose a spot in the schedule where there are fewer orders and get your food quick and on-time with no hassle.
Plus, this strategy is great because if something runs late then moving back an hour makes all the difference when trying to enjoy that cheesy caramel cheesecake or chunky chocolate ice cream!
So next time you are looking for some delectable sweets remember that being flexible with timing can ensure you get your food faster and save you lots of stress and headaches in the process.
Desserts are better enjoyed with family or friends. Order for them here.
Tags:
News
Posted on 28 Nov 2022
Back