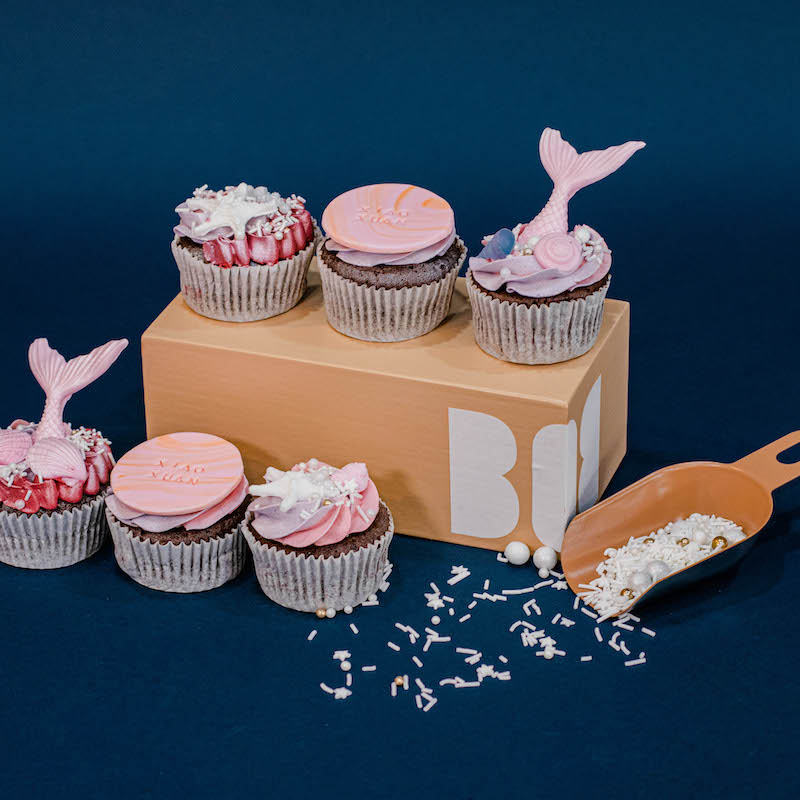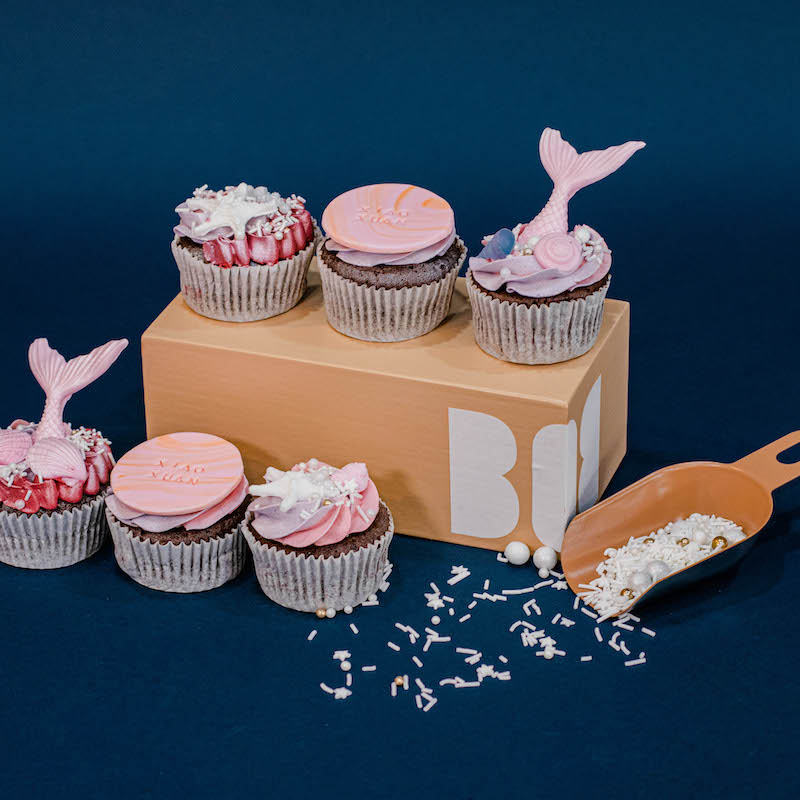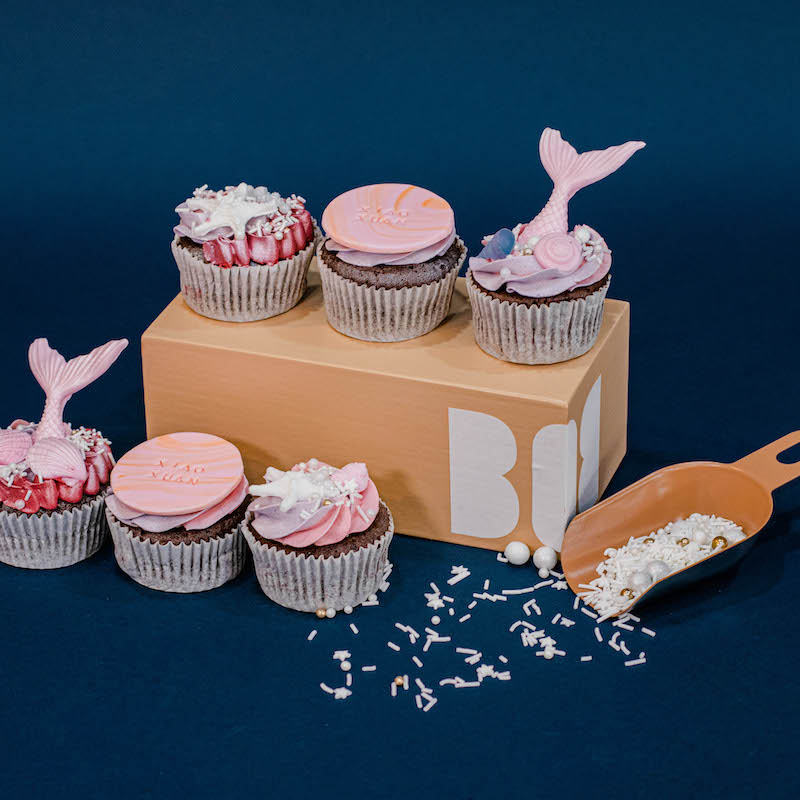 Little Mermaid Cupcakes (Dozen)
$118.00
Description
Earliest delivery: Saturday 10 Dec. Need it earlier? Whatsapp us!
This dreamy set of little mermaid cupcakes is perfect for any magical mermaid birthday party. Think silvery paddlepop cupcake decorations, mermaid tail cupcake toppers and whimsical sprinkles. Every ariel princess party will need this! Best yet, these mermaid cupcakes are perfect if you're celebrating in school. One mermaid cupcake to one kid. No cake cutting, no mess and double the joy! Pick between moist plain vanilla cupcakes with berries compote, decadent chocolate with 55% chocolate custard, or dark chocolate cupcake brimming with salted caramel sauce. We use only quality ingredients and less sugar, and our flavours are designed to cater to cupcakes for kids and adults alike! Our classic cupcakes are standard sized, and are approximately 2.5" in width. We usually pack twelve cupcakes in a box, but you can opt for it to be individually packaged at an additional charge. *Need our cupcake delivery in Singapore? We do islandwide delivery, starting $9.90! *Changing the colour of the cupcake icing? We recommend you request lighter colours. Deep food colouring may stain or alter the intended taste. *Pro Tip: Serve and consume at room temperature for best taste.
Picture is for design reference only. You may convert it to a single or double tier, or to another color. Our bakes are made by hand - do expect slight variation to the actual product delivered. Variation may especially occur when cake in sample image provided is of a different size or tier.