Hosting a corporate event is a great way to show your appreciation to your employees and celebrate milestones or accomplishments. When planning your corporate event, you'll want to choose a theme that will be enjoyable for everyone involved. Here are some of the best corporate event themes for company celebrations.
1. Go back to the '80s!
Any corporate party worth its salt these days has to have a Back to the 80s theme. It's just mandatory. And why not? It's a great way to get everyone in the office to let their hair down, dress up in some outrageous costumes, and have a good time.
Plus, it's a great way to bond with your co-workers and build team morale. Of course, the success of any corporate party depends on the details. The music has to be spot on, the decor has to be over-the-top, and the food has to be 1980s retro (think: neon colours and foods that have been dredged from the back of the fridge), and the cake should be equally attention-grabbing.
If you can get all of that right, then you're guaranteed to have a party that everyone will be talking about for years to come.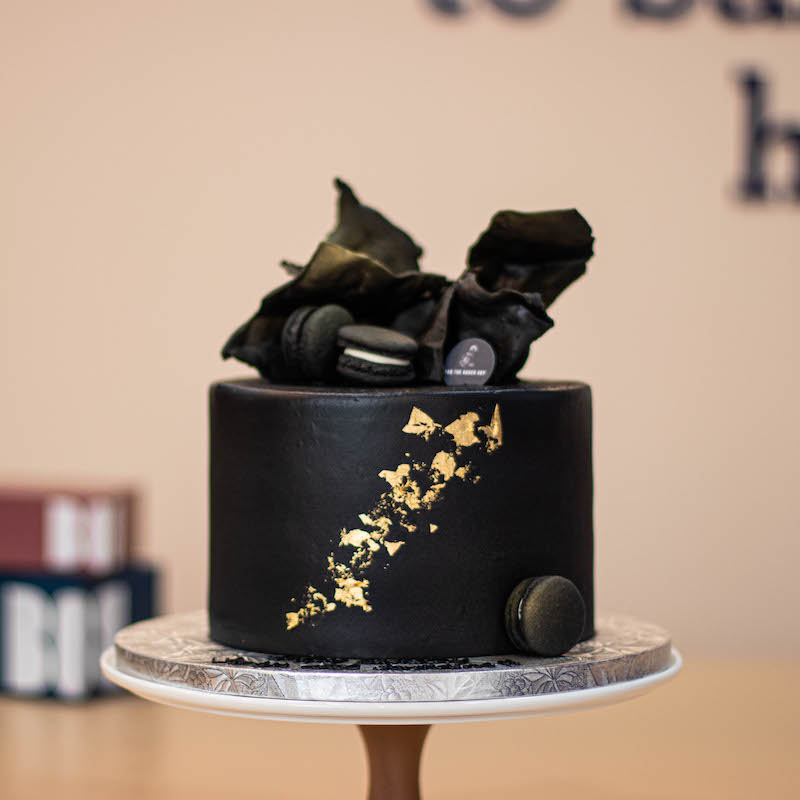 2. Hollywood golden age
For a Hollywood-themed corporate party, guests can dress up as their favourite golden age movie star. The event venue can be decorated with posters and memorabilia from classic films. A red carpet can be rolled out for guests to walk down as they arrive. And of course, no Hollywood party would be complete without a photo booth where guests can snap selfies with props like feather boas and gold-plated sunglasses.
To really capture the golden age of Hollywood, guests can enjoy classic cocktails like the gin martini or the old fashioned.
For something truly unique, try serving a "Hollywood" take on traditional appetisers like mini quiches shaped like cameras or chocolate cakes with strawberries made to look like diamonds. With a little imagination, it's easy to throw a corporate party that will have your guests feeling like they're stepping back in time.
3. Gatsby
There's something about the 1920s that just screams "glamour." Perhaps it's the fashions, the architecture, or the sense of optimism that came with the end of World War I. Whatever the reason, the Roaring Twenties make for a great party theme - and there's no better way to capture that roaring spirit than with a Great Gatsby-themed corporate party.
Whether you're looking to promote your company's new line of 1920s-inspired clothing or you simply want to give your employees a chance to let loose and have some fun, a Great Gatsby party is sure to be a hit-especially with an art deco inspired cake. Just make sure to stock up on champagne - after all, what's a party without champagne?
4. Do a masked ball themed party
A grand masked ball is the perfect theme for a corporate party. It's elegant, exciting, and sure to get your guests talking. Here are a few tips to make sure your grand masked ball is a success.
First, choose a venue that can accommodate your guests. A large ballroom or banquet hall will work well. Then, decorate the space in a luxurious style. Think chandeliers, velveteen drapes, and gilded mirrors. As for the masks, you can either have guests bring their own or provide them at the door. If you go the latter route, be sure to have a variety of masks available to suit all tastes.
Make sure to have a multi-tiered over-the-top cake as a centrepiece of your ball too!
Finally, no grand masked ball would be complete without music and dancing. hire a band or DJ to keep the party going all night long. With these tips in mind, you're sure to throw an event that your guests will remember for years to come.
5. Hawaiian luau!
A Hawaiian Luau corporate party theme is a great way to add some excitement to your next company event. Whether you're looking to add some tropical flavour to your annual holiday party or want to give your employees a well-deserved break from the grind, a luau party is sure to please.
Plus, it's a great opportunity to promote team building and build morale. To get started, hang colourful streamers around the office. You can also set up a photobooth with Hawaiian props for employees to use. For entertainment, hire a local hula dancer or fire performer.
And don't forget the food! Serve up traditional Hawaiian dishes like kalua pork, sticky rice, and coconut shrimp. With a little planning, you can easily throw an unforgettable Hawaiian Luau corporate party that your employees will be talking about for years to come.
6. Coachella
If you're planning an outdoor music festival this summer, why not theme it around your favourite corporate party? We've all been to those events where the company pays top dollar to have some big-name act perform.
But what if you took that concept and applied it to a music festival? You could have a stage set up in the middle of a park with a corporate logo emblazoned on it. The performers could be local bands that have been hired to play covers of popular songs.
And instead of charging admission, you could give out corporate sponsorship packages. This would be a great way to get your company's name out there while also supporting the local music scene. Plus, it would be a lot of fun!
7. Do it Gangnam Style
For a truly unique corporate party, consider basing the theme around K-pop. This vibrant, energetic music genre has become hugely popular all over the world, and there are plenty of ways to incorporate it into your event.
Decorate the venue with Korean flags and banners, and play K-pop hits throughout the night. You could even hire a K-pop cover band or DJ to really get everyone in the party mood. For food, try serving Korean-inspired dishes like kimchi and bulgogi and Korean bento cakes.
And for entertainment, why not hire a team of professional dancers to perform a traditional K-pop dance routine? With a little imagination, you can throw a corporate party that's totally original and guaranteed to be a hit with everyone who attends.
Tags:
Cakes
Posted on 30 Sep 2022
Back