Purposely or not, cakes are the star of celebrations around the world. From elaborately decorated masterpieces to simple, one-layer affairs, these confections hold a special place in our hearts (and stomachs!) Whether you're celebrating a birthday, anniversary, or just another day on the calendar, there's a cake that's perfect for the occasion. Keep reading to learn more about some of the most popular celebratory cakes and what makes them so special.
1. Birthdays - A birthday cake is often decorated with the person's age in candles.
Birthdays are special occasions that are celebrated by people of all ages around the world. One of the most common traditions is to enjoy a birthday cake, often decorated with the person's age in candles.
For many, blowing out the candles is seen as a symbolic way of making a wish for the upcoming year. Birthday cakes come in all shapes and sizes, from simple cupcakes to elaborate multi-tiered creations. Whatever the design, they all share one common purpose - to help make someone's birthday even more special.
So, whether you're celebrating your own birthday or that of a loved one, be sure to enjoy a delicious birthday cake. It's the perfect way to add a little sweetness to the occasion.
2. Weddings - The bride and groom often cut the first slice of cake at their wedding reception.
For many couples, cutting the cake is one of the most anticipated moments of their wedding reception. The moment when the newlyweds share the first slice of cake is often seen as a symbol of their new life together.
While the tradition dates back centuries, it is still relatively common for couples to follow this long-standing tradition.
There are a few reasons why cutting the cake is such an important moment for many couples. First, it is a way to show their guests that they are committed to each other. Second, it is a way to share a moment of intimacy in front of all their friends and family. Third, it is a way to create a lasting memory of their wedding day.
For all these reasons, cutting the cake is often seen as one of the most special moments of a couple's wedding day.
3. Christenings - A christening cake is typically a white sponge cake with pink or blue frosting on top.
Christenings are a special occasion for families to celebrate the birth of a new baby. A christening cake is usually a white sponge cake with pink or blue frosting on top. The cake is often decorated with flowers, angels, or other symbols of faith. Christening cakes can be simple or elaborate, but they are always special.
The christening cake is a tradition that dates back centuries. In ancient times, christening cakes were made of wheat, barley, or other grains. They were blessed by the priest and given to the guests as a symbol of fertility and life. Today, christening cakes are made of sponge cake and frosted with sugar icing. They are often decorated with religious symbols or baby's initials. Christening cakes are typically served at the christening reception, along with champagne or sparkling wine.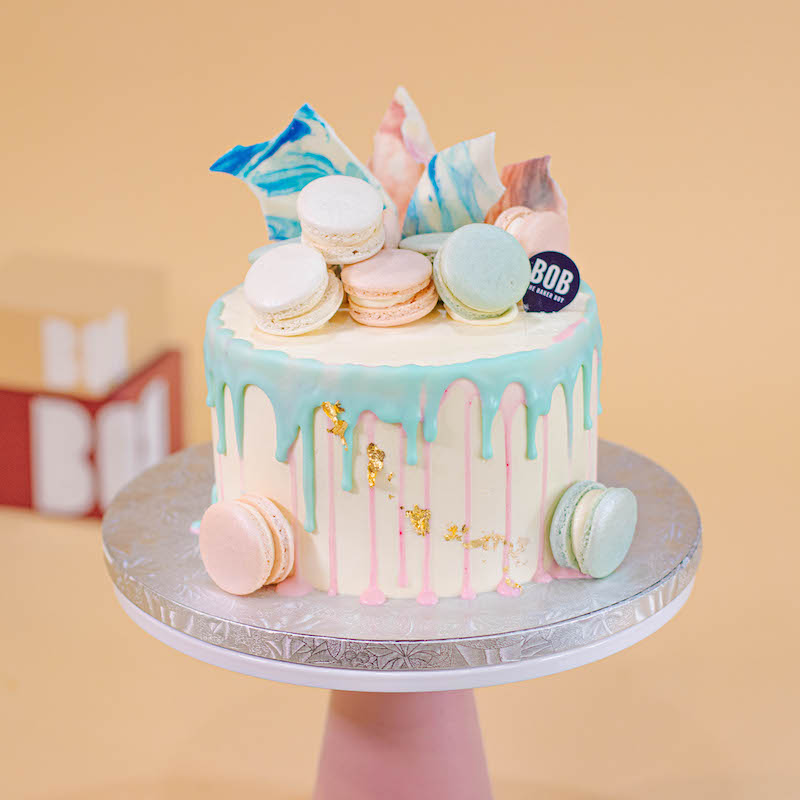 Baby showers
A baby shower is a special occasion that celebrates the impending arrival of a new baby. While there are many ways to mark the occasion, one of the most popular is to serve a special cake.
Baby shower cakes come in all shapes and sizes, but they often feature pink or blue frosting and decorations such as pacifiers, strollers, or stuffed animals. Guests enjoy these festive cakes while sharing advice and well-wishes with the expectant parents.
For many, the cake is one of the highlights of the baby shower, and it helps to create a memorable event that will be cherished for years to come.
4. Graduations - A graduation cake may be decorated with the school's colours and mascot, or the graduate's favourite things.
A graduation cake is a special dessert that celebrates a major milestone in a person's life. Graduation cakes are often decorated with the school's colours and mascot, or the graduate's favourite things. They may also be inscribed with words of wisdom or congratulations. No matter what the decoration, a graduation cake is a delicious way to commemorate this important event.
Graduation cakes can be made from scratch or bought from a bakery. If you are buying a graduation cake, be sure to order it well in advance so that the baker has time to create the design you want. If you are making a graduation cake yourself, there are many resources available to help you create the perfect cake. Whether you make it or buy it, a graduation cake is sure to be a memorable part of your special day.
5. Retirement parties - A retirement cake might have a golf theme, for example, or be decorated with images of the retiree's favourite hobbies or activities.
For many people, retirement marks the end of a long and successful career. It's a time to reflect on all that has been accomplished and to look forward to a new phase in life. Retirement parties are a great way to celebrate this milestone and show appreciation for all that the retiree has done.
A retirement cake is often a central part of the festivities, and it's an opportunity to get creative. A golf-themed cake, for example, could be decorated with fondant golf clubs and balls. Or, for a retiree who loves to travel, a cake adorned with images of different world landmarks would be perfect. Whatever the theme, a retirement cake is a delicious way to show that you're ready to toast to the next chapter.
In a nutshell
Cakes are often associated with special occasions like birthdays and weddings. They are often lavishly decorated, and their very appearance is a cause for celebration. But what is it about cakes that make them so special? Part of it has to do with their history.
For centuries, cakes have been associated with festivals and other celebrations. They were originally considered a luxury food, and their production was often reserved for special occasions.
Today, cakes are still seen as a treat, and their consumption is often seen as an opportunity to indulge. Whether it's a simple sheet cake or a towering wedding cake, there's no denying that cakes are the ultimate symbol of celebration.
Tags:
Cakes
Posted on 25 Jul 2022
Back