Apple Cinnamon Cake
It's sweet, it's spicy and it's coming in hot this autumn! Make the perfect sweater weather with this cake.
Soft Vanilla Sponge + In-house cooked apple cinnamon filling + brown butter chantilly - The perfect combination for the best autumn cake you'll ever have!
Classic Milk Chocolate Cake Made with Kit Kat®
Expect our signature 55% chocolate sponge, KIT KAT® spread, fresh milk chocolate chantilly made with KIT KAT® spread, and crunchy KIT KAT® bites mix-ins. It is indulgent, creamy, crunchy, chocolatey - all in one!
Classic Milo Gao Siew Dai® Chocolate Cake
This quarter, we are yet again, collaborating with Nestle Singapore to bring to you a Classic Malt Chocolate Cake made with MILO GAO SIEW DAI®! A cake that will bring you back to you childhood!
Expect our signature 55% chocolate sponge, MILO GAO SIEW DAI® infused chantilly, intense MILO GAO SIEW DAI® chocolate ganache, crunchy MILO® nuggets, and crunchy 55% chocolate pearls. It is indulgent, rich, crunchy, malty - all in one!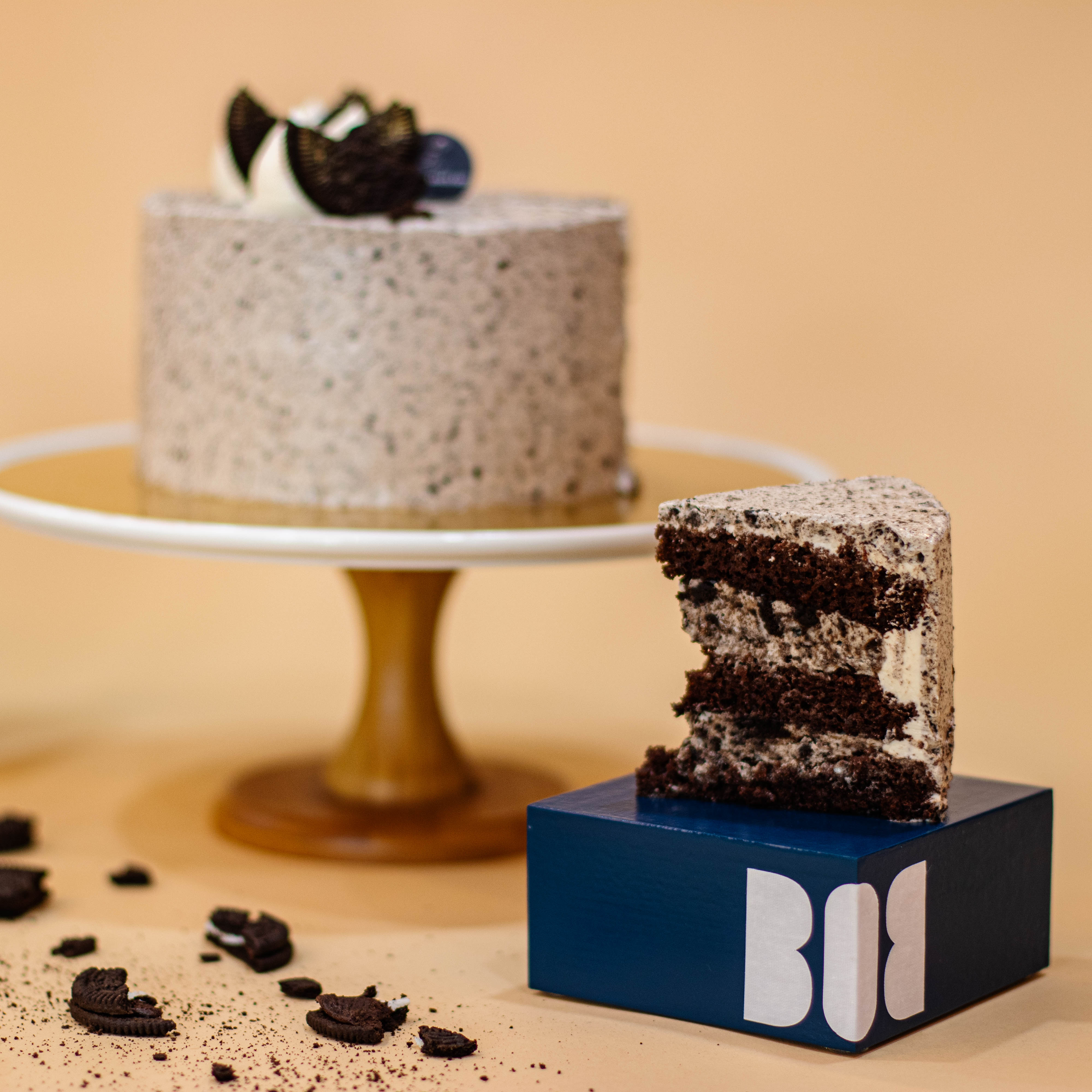 Cookies and Cream Overload Cake
Why choose between cookies and cake when you can enjoy both together?! This Cookies and Cream Cake has ultra-moist layers of our signature chocolate cake and fresh cream cheese with lots of crushed cookies mixed right in. It is every kid's dream cake!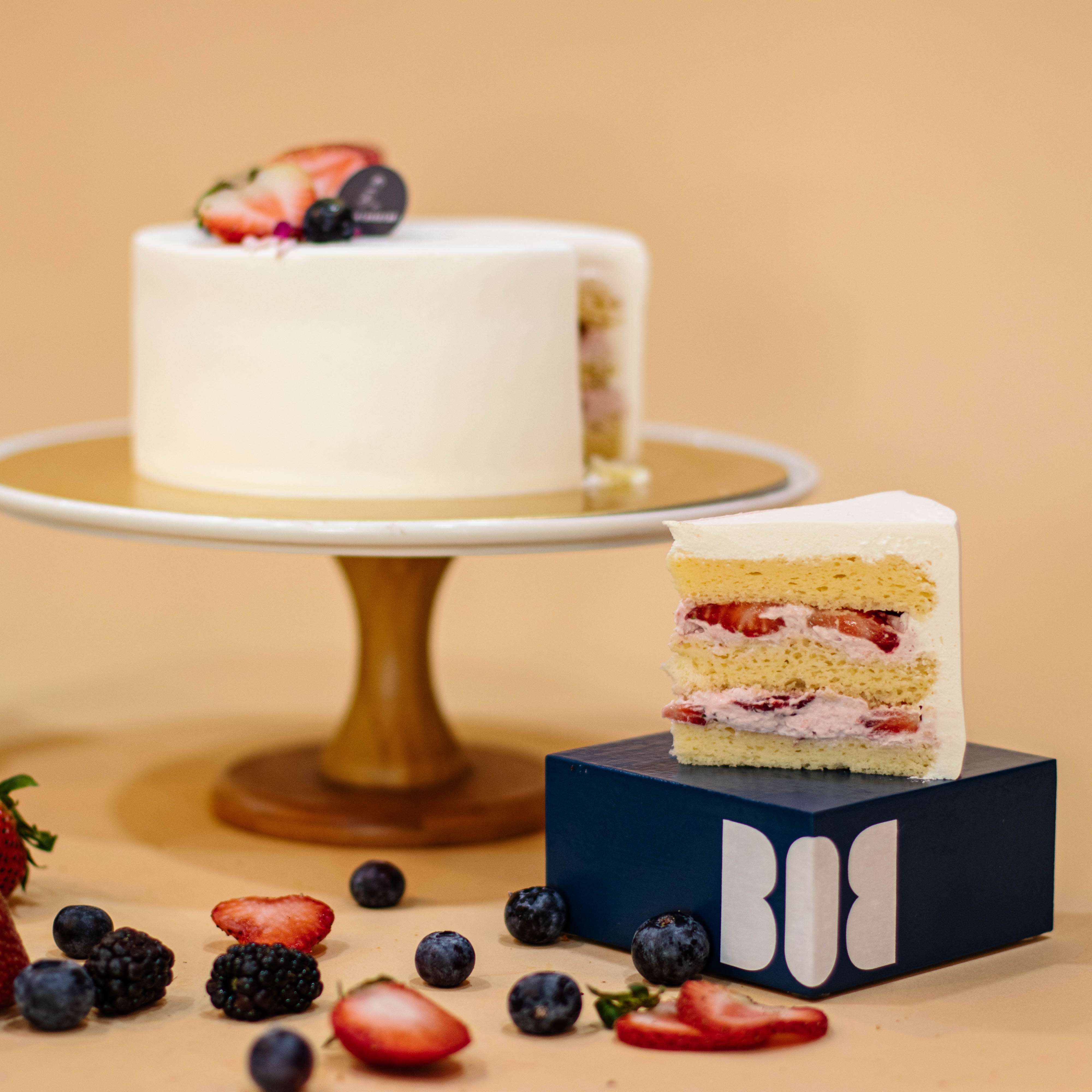 Light Japanese Strawberry Shortcake
Ohayo! Adapted from the ever-so-popular strawberries shortcake, expect moist and velvety vanilla layers for this cake. Expect freshly whipped strawberries chantilly and farm-picked sliced strawberries. The result? A sweet, fluffy dream.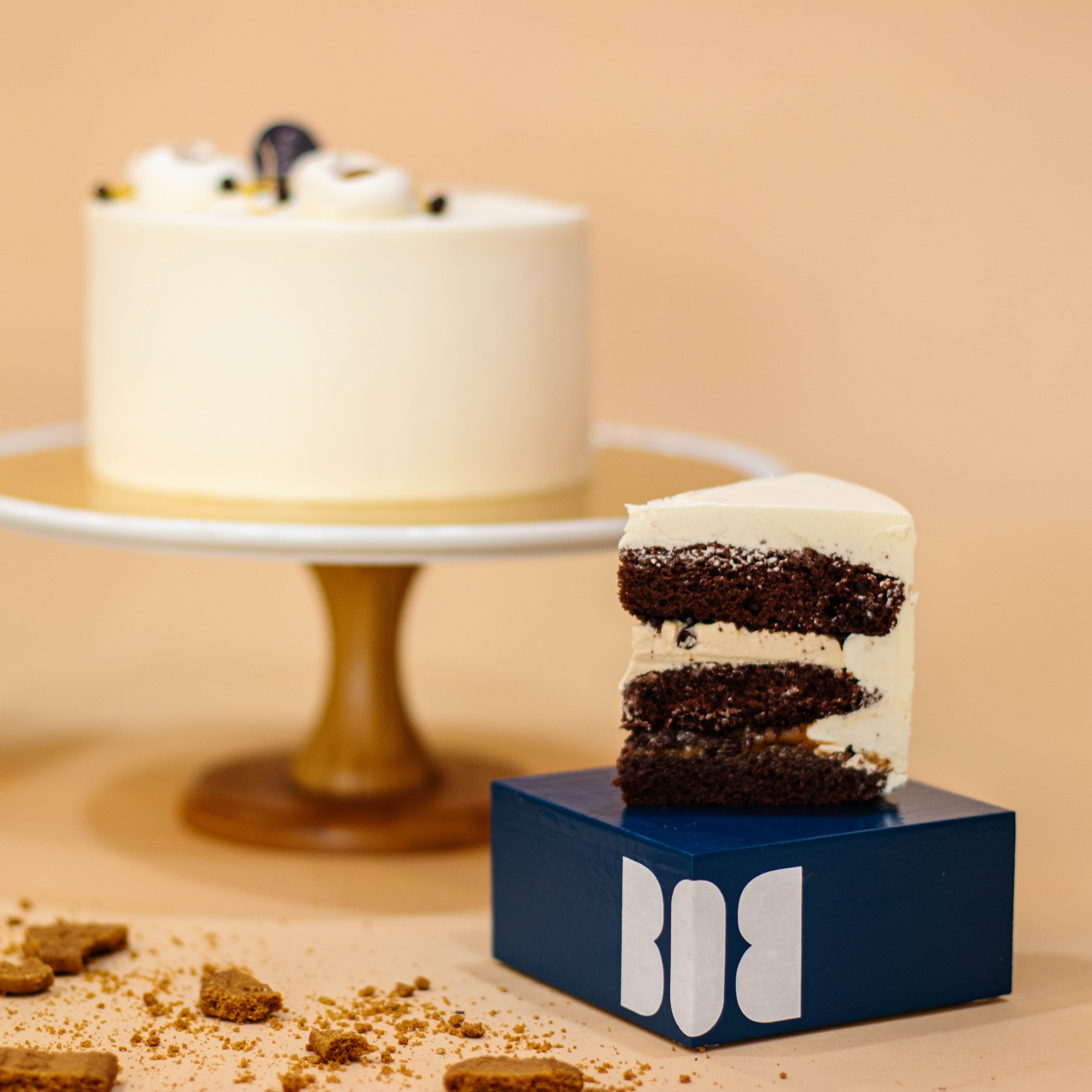 Sea Salt Caramel Chocolate Cake
Because who doesn't like salted caramel? Made with our signature chocolate cake, complete with crunchy valhorna chocolate balls, and salted caramel in every layer to round it off. It's a perfect harmony of sweet and salty.
Signature 55% Belgian Chocolate Cake
This flavor is where we all started. Moist chocolate cake made with the best cocoa, and made from scratch fillings with little added sugar, without any compromise on the rich chocolate taste. Everyone will enjoy this! Name and number is not provided, please purchase separately under accessories!
Signature Pandan Ondeh Ondeh Cake
If you love those little green balls filled with fragrant Gula Melaka and coated with desiccated coconut, we have merged it together with our soft & moist pandan layers & made it into a cake!
Vanilla Osmanthus Oolong Cake
We turned a light bodied blend into a cake. With the addition of osmanthus flower jelly between the layers, each bite is a taste of silky floral top notes with a creamy body and a fragrant vanilla finish. Sometimes, less is more.